By: Mohd Nadmin Ramlan
KANGAR, 26 May 2022 – The 2022-2025 Feldaku Permai Lagi Mempesona Integrated Initiative (FPLM) consideration paper from the National Anti-Drug Agency (NADA) was approved on Thursday.
The paper was approved through the Perlis State Drug Action Council (MTMD) 2022 Meeting No. 1, which was held at Kangar State Legislative Assembly Complex in Perlis.
In the meeting which was chaired by Perlis Chief Minister, YAB Dato' Seri Azlan Man, NADA also mentioned about the status of the implementation of the Kampungku Permai Lagi Mempesona 2021-2023 Program and the Greening of High Risk Areas of Perlis 2021-2025.
Apart from NADA, the meeting also approved the consideration paper by Universiti Utara Malaysia (UUM) namely 'Keberkesanan Psikoterapi al-Quran dan Psikospiritual Diari Hisbah Refleksi Al-Nafs Sebagai Alternatif Rawatan dan Pemulihan Dadah Kepada Klien AADK Perlis'.
The meeting was participated by Perlis State Secretary, YB Datuk Seri Hasnol Zam Zam Ahmad; Perlis NADA Director, Khairul Anwar Ahmad and NADA Planning & Research Policy Division Director, Othman Mohamed Nazari as well as heads of relevant departments.
This includes the involvement of the Royal Malaysia Police, Perlis State Education Department and Perlis State Health Department.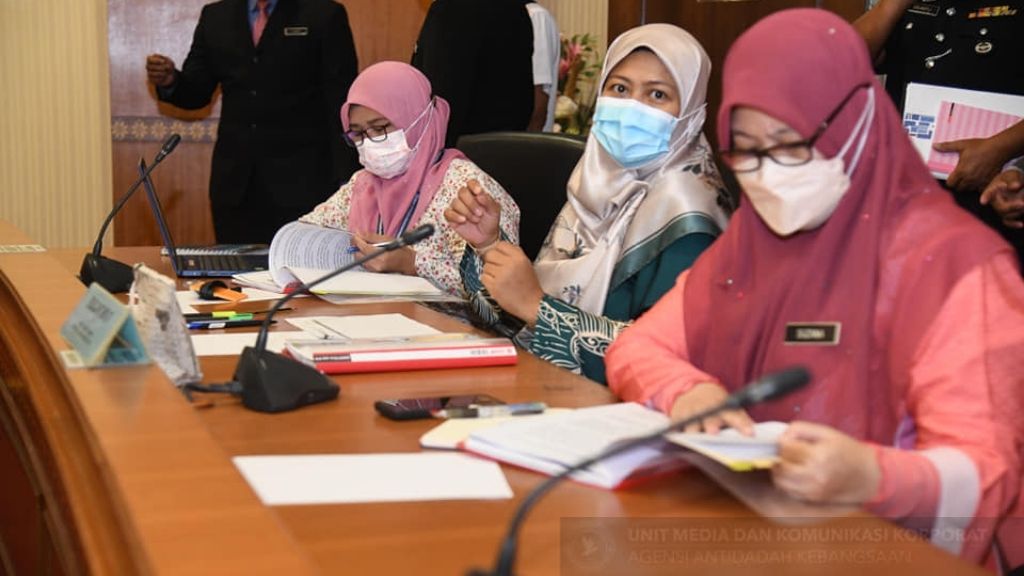 In the meantime, the meeting also discussed on the issues and current scenario of the drugs addiction problems that happen in the state. The matters were presented by PDRM and NADA in the Perlis Current Drug Scenario Report.
Meanwhile, The Perlis State Education Department presented on disciplinary issues and problems among students while the OSCA Clinic Services (One Stop Center for Addiction) was presented by the Perlis State Health Department.